Stanley Crouch, contentious man of letters, dead at 74
NEW YORK — Stanley Crouch, a contentious and influential critic, columnist and self-taught Renaissance man who in fiction and nonfiction was inspired by his knowledge and love of blues and jazz and his impulse to step over the line, died Wednesday at age 74.
His wife, Gloria Nixon-Crouch, told The Associated Press that he died at a hospice in New York City. He had been in poor health in recent years after suffering a stroke.
Mr. Crouch was an actor, playwright, jazz drummer and college professor — without benefit of a college degree — before he emerged in the late 1970s as one of the country's most original, contentious and (sometimes literally) combative writers.
He was a bare-knuckled literary provocateur — erudite, fearless, sometimes reckless, in the view of his critics — while reveling in his often truculent takedowns, often of works by other African American artists and intellectuals.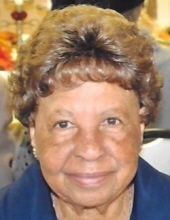 Dorothy Gertrude Spencer
November 21, 1926 – September 9, 2020
Dorothy (aka Tuggie) Gertrude (Bright) Spencer
, 93, was born in Morristown Memorial Hospital, on November 21, 1926 to the late Dorothy G. and James E. Bright, Jr. of Morristown, NJ. After a brief illness, she was called home to be with the Lord surrounded by family at Morristown Memorial Hospital on September 9, 2020.
Read More